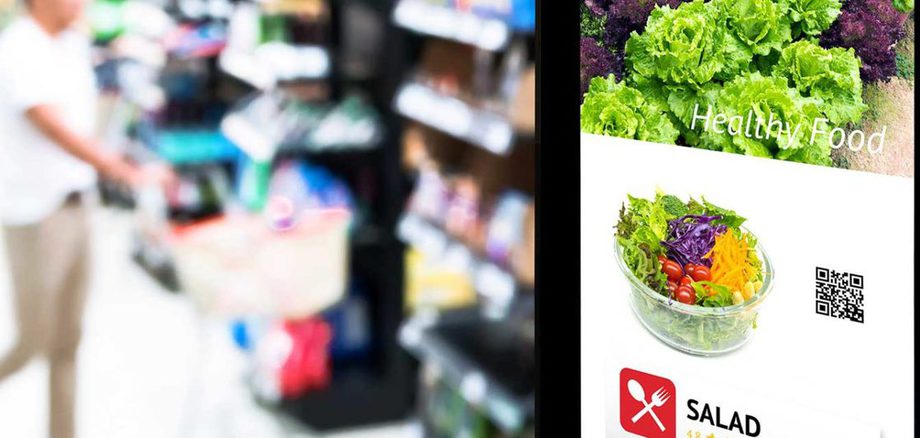 7 Shifts In Digital Marketing You Should Keep An Eye On
1. Deeper AI Involvement in Ad Serving
With Artificial Intelligence (AI) enabling the performance of complex tasks faster and more efficiently than humans, marketers can create highly targeted dynamic audiences, delivering ads to those in search of specific solutions at the right time in their purchasing cycle.
From processing large volumes of data to making actionable recommendations, AI based ad serving is poised to disrupt the media buying process. Automated A/B testing, autonomous campaign optimisations and media spend distributions – expect media buying and ad serving on digital channels to be massively disrupted, not by traditional digital marketers, but by data scientists and machine learning engineers.
Emotion recognition will shape more than half of the online ads you see by 2024. According to Gartner, by 2022, 25% of all marketing departments will have a behavioural scientist and an ethnographer as part of their full-time staff.
Emotion detection and recognition technology is a marketplace that is expected to surge to $65 billion by 2023. The new and unprecedented perspectives gained through these emerging technologies will enable clients to make even more informed and pragmatic business decisions with higher confidence and greater ROI.
Marketing is definitely a field where the application of facial recognition was least expected. And it promises probably the most.
Why?
Simple. Because it analyses facial expressions and uses data to measure the emotional responses of individuals to ads. This information then determines ad effectiveness, how analytics and technology could assist brands to recognise which audiences to seed content with, and when to avoid displaying ads.
Most digital platforms today use algorithms to predict which ads users do not like, and to avoid certain ads from running. On the flip side, this technology (you mean, emotion & recognition tech? If so, make it clear) will certainly benefit marketers through ways of understanding just how valuable an asset is, so they know how much to rely on organic reach or whether it is necessary to pay their way through.
Ultimately, the goal for any marketer is never to serve redundant ads, but instead to deliver only to people who might be receptive. Given all the buzz surrounding emotion recognition and what data is capable of when informing brands about the effectiveness of their content, marketers should not fail to trust their intuition as nothing is 100% fool proof.
3. AI-driven Influencer Marketing
It's not just a trend. AI will change the influencer marketing scene by making it easier and quicker for brands and agencies to find the right influencers – and this will include identifying fake followers, increasing interaction, generating higher and more favourable ROIs.
AI will also make influencer marketing more targeted by:
1. Determining influencer success with in-depth analytics and NLP (Natural Language Processing)-driven sentiment gauging.
2. Removing fake engagements, spam bots and so forth.
Some brands have taken this a step further and created AI-powered influencers from scratch, like AirAsia's virtual influencer, Miss AVA.
4. Prioritising Data Privacy
Data privacy is emerging as a key concern for many consumers – up to 76.3% of them say that when engaging with brands, they become either marginally or strongly concerned about their data privacy.
The tricky thing bit is this: whilst we can all comprehend the consumer's concerns about their data being leveraged for marketing purposes, we also know that customers (both B2B or B2C) expect personalisation.
Henceforth, being transparent about where and when data is being gathered plays a crucial role in how savvy consumers will perceive your brand. Clarity is key – it's best not to confound consumers with small-print legalese.
5. The Rise of Live Video Streaming
By 2021, the live streaming market is expected to have a value of over $70 billion. Integrating live video streaming technologies into social media channels will be something brands take on, as their consumers spend 3x more time on live videos (FB live & IG live) relative to watching pre-recorded videos.
Live videos are increasingly popular with the proliferation of increased internet availability. The interactive nature of live videos is attractive to viewers who can engage directly with content creator in real-time instead of just watching passively. The livestream can be a powerful tool for capturing audience attention because it taps into the viewer's "FOMO" or fear of missing out.
6. More Widespread Use of NLP-based Chatbots
The growth of chatbots will be an integral aspect of digital marketing in 2020. This AI-based technology enables you to interact day or night, in real-time with your customers or visitors through instant messaging.
An estimated 70% of well-known brands today already have chatbots, but are still quite primitive in the sense that they have a very high error rate in understanding consumer queries. In 2020, expect to see more NLP-based chatbots that are highly adept at specific functions, like helping you make purchases/sign-ups via social media or chat apps. Bots will play a crucial role in upping brands' conversion rates in the coming years.
By 2021, companies will invest a whopping $400 million in chatbots, and by end of 2020, Business Insider estimates that 80% of businesses will require personalised chatbots, resulting in $38 billion in workflow savings.
7. Personalisation paradigm is shifting
In a world where we are bombarded with ads, personalised communication is king. According to the 2018 report from Salesforce State of Connected Customer, a gargantuan 72% of customers expect communications from businesses to be personalised to suit their needs, and a survey by Epsilon reports that 80% of consumers have more inclination to do business with a brand that can offer a personalised experience.
AdTech guys and data scientists are hard at work figure out how to create personalised communications at scale, and there's bound to be a breakthrough or two in the months to come. ADA is already working with creative automation tools to produce engaging visuals and copy at a scale never previously thought possible, to help our clients' engage with their varied consumers in a much more personalised way.
We're very excited about seeing these trends make a visible change to the way we work. That said, while an impressive tech stack can help you outgun your competitor, there's still no substitute for good old-fashioned human truth. The best campaigns are still from creative minds who can tell stories that resonate with all of us on a personal level.
At the end of the day, a marketers' top priority is to make sure that they are in touch with their customers' challenges and aspirations.
Source: Ada-Asia