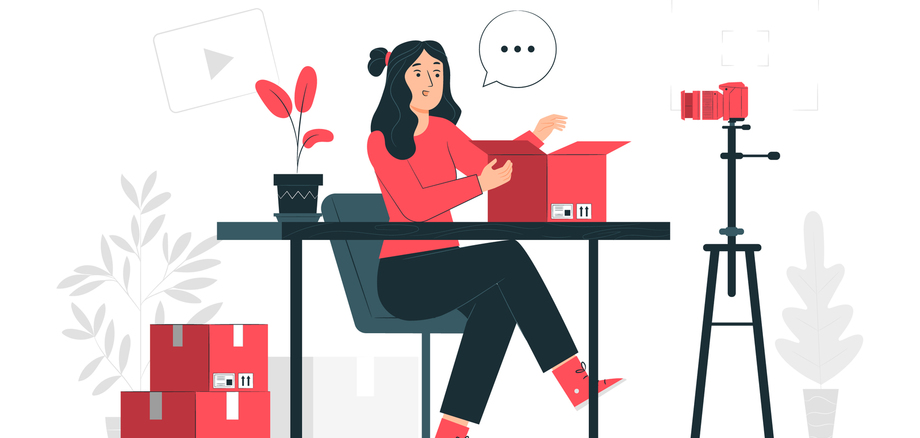 'Unwrapping' Consumer and Video Patterns for the Season
It's that time of the year again, where families go for long getaways and visit relatives near and far, people indulge in the biggest sale of the year, children look forward to receiving presents, and the ornately decorated trees along with the season's music emanate the festive vibes from every speaker and screen.
More importantly for marketers like us, however, is all the data generated during this holiday and year-end season that gives us precious insights into the minds of consumers. Insights during a period which may be considered a peak in the consumption trend within the year.
We looked into our data to draw out insights into the video consumption trends during this period as well as consumer trends by country within the region. Armed with these insights, marketers can now decipher just how much brands should be spending during the year-end season and what type of video content hits the spot across different countries in the region.
Southeast Asian marketers have already had a look at what's in store with our 2020 outlook, now we're diving deeper as the year draws to a close.
What's the consumer shopping trend during this season?
The holiday season is in essence, a season where an insane number of promotions kick in, and there is an upward trend of potential consumers. In fact, our data shows that:
1. During
the first week of December, Southeast Asia shoppers hit a record high, with over 67% exhibiting shopping intention.
2.
Consumers in Malaysia and Singapore are most likely to invest in dining out, mobile data, and travel activities during this period.
3. From November
to December, potential holiday travellers have grown by 7% in the Philippines, but only 4% in Malaysia and Thailand.
What types of videos best reach consumers during the holiday season?
The ADA Video Analytics and Creation Engine, our latest tool, was used to gather information on trending videos from YouTube based on views, likes, and comments in the time leading up to Christmas.
ADA Video Analytics and Creation Engine is a social video machine learning analytics and insights tool with AI-powered content recommender. The tool monitors millions of social video performance daily, providing actionable insights so that brands can create video content that wins with their target audience.
Using Video Analytics and Creation Engine, we were able to discern video uploads and consumption trends within the region as well as the types of videos watched.
Leading up to Christmas, video uploads skyrocketed in the Philippines with a 100x increase starting from as early as the first week of November. Singapore saw a healthy 8 times increase, whereas Malaysia saw a modest 4 times increase. In Indonesia, video consumption increased by 10 times leading up to the year-end holiday season, indicating that if you're a brand looking to capture attention, this season is definitely the right time to do it.
We also looked at which types of videos resonate better with which region and its viewers, and found interesting insights into the minds of the Southeast Asian consumer.
With insights from the ADA Video Analytics and Creation Engine, marketers will be more aware of videos with the highest engagement, which will bring about the largest returns.
Is it really worth spending marketing dollars in Southeast Asia during the holiday season?
Make no mistake, you'd be hard-pressed to find millions of Southeast Asian kids waiting eagerly by the Christmas tree on the morning of 25th December1. However, our data reveals that the year-end still represents a peak in spending for consumers because stores are dishing out promotions and sales during this period, hence spending remains strong.
For this reason, Southeast Asian marketers are encouraged to raise their marketing campaign game; but to hit consumers from different parts of the region will require different strategies. For example, in Singapore, you'd need to go big on DIY and cost-saving during the year-end period whereas in Indonesia the marriage of gaming with the festive period seems to be the secret recipe to reaching consumers.
Having said that, 2020 is one of those unique years where Chinese New Year falls in January, which means some Southeast Asian families may be spending more during this period instead. Some brands have already adopted this strategy with brands like Pizza Hut selling Durian Pizza2 for Chinese New Year in mid-December and McDonald's starting the sale of its annual Prosperity Burger3 as early as November. Coca-Cola rolled out its Chinese New Year can design well before the Christmas period had even started and Malaysia Airlines started promoting extra seats for Chinese New Year from mid-December itself4.
While Christmas is a good time to invest your marketing dollars, be wise to observe the short runway to Chinese New Year which may result in reaping more rewards for your brand in certain markets.
Source: Ada-Asia